Monday May 10, 2021
Saturday was a travel day for us, and we spent all day traveling to Majengo as the traffic was very heavy nearly all the way there. But to be honest, we didn't really push ourselves, and had several stops along the way.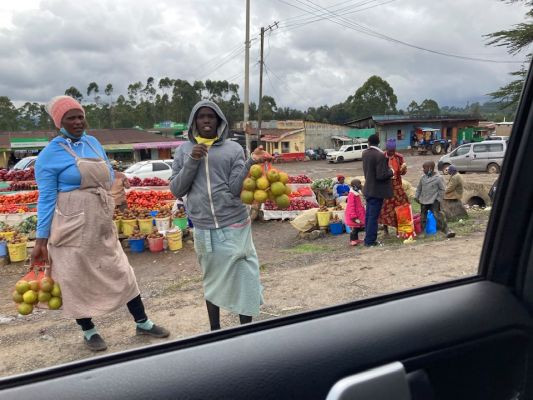 Of course one of those stops was Java House at Nakuru for lunch.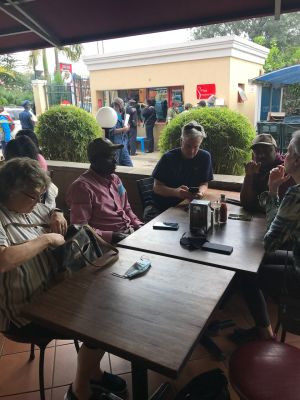 John and Frank are especially fond of Java House pork ribs. But chips for John and ugali for Frank.
We arrived at our hotel near Majengo around 6:30 that evening, and after dinner basically fell into bed. Sunday morning found us at Agape Christian Fellowship for a time of singing, praying and preaching. For some reason Pastor Reuben had both Jay and I preach, and I have to say the congregation bore that double burden very well.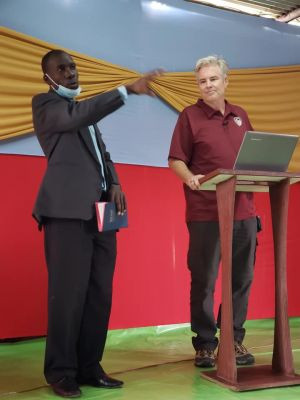 During the service, little Precious Kim, Pastor Reuben's daughter, found her namesake, my Kim.
Afterwards, we all went to Pastor Reuben's home for a wonderful lunch and fellowship.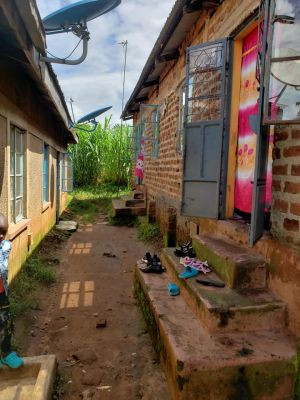 Thank you for keeping us in your prayers. Monday Kim and Laurel begin their teaching at Agape Care Net and Jay will be at Bethel Holy Spirit church for some Biblical Counseling training.