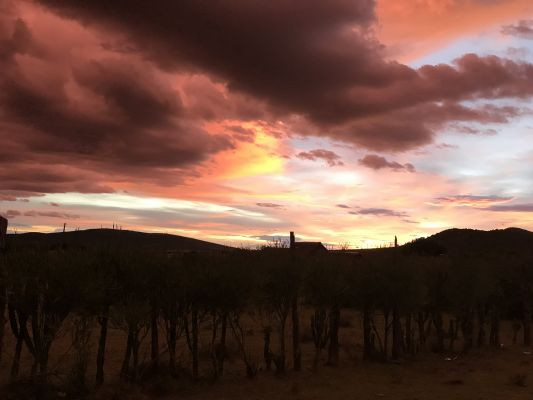 It is Thursday evening and we've just experienced an incredible thunder, lightening and rainstorm.  There was a virtual river running through our dining hall at Manyatta Camp and we all huddled under the one part of the structure that seemed to be rainproof. It was an awesome display of God's power and we enjoyed watching the show.
Every morning we begin with a great breakfast followed by prayer and the word at our outdoor dining hall. We can see animals moving in the park across the river as we eat.
We have had a great two days of teaching, fellowship and making new friends and catching up with old ones.  There are about 350 adults attending this conference and 187 children coming out to our children's ministry camp run by Dave and Julianne Thompson.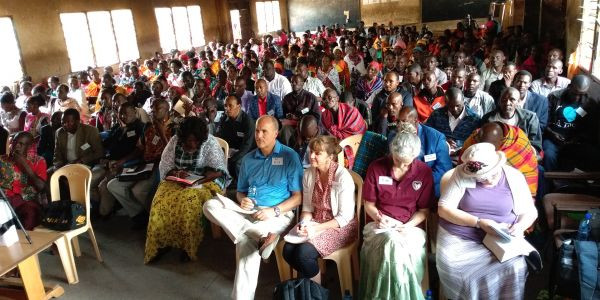 The kids are enjoying a wonderful program filled with games, bible teaching, crafts, songs, snacks and making new friends.
Meanwhile the adults are taking in bible teaching from Lynn Hamlin, Laurie Akehurst, Kim Sandberg, Rich Hamlin and myself.
I know many of you got our urgent prayer request for Ben Edwards who arrived in Kenya very sick.  But through the prayers of many and the mercy of God, Ben is on the mend and wanted everyone to know. Tomorrow we'll post a blog from him. Thanks again for keeping us in your prayers.  More to follow tomorrow.