In Swahili we say, "Amefufuka!  Amefufuka Kweli!
It is early Monday morning here in Nairobi, the day after Easter, and Kim and I are still jet-lagging a bit.  So I thought I'd catch you all up on what's been happening with us.
Kim and Laurie and I took off last Thursday from SeaTac, flew to Paris, and then to Nairobi.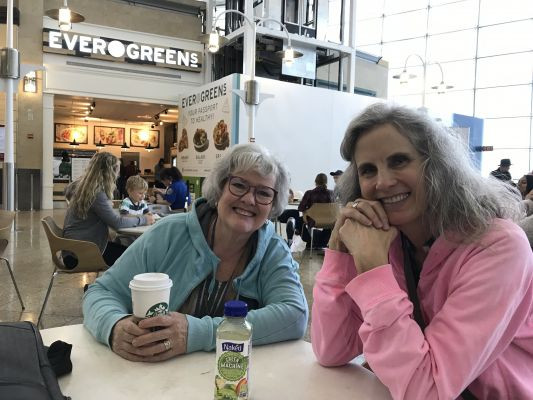 We arrived in Nairobi around 8:30 Friday night and our API associates, Frank and John, picked us up at the airport.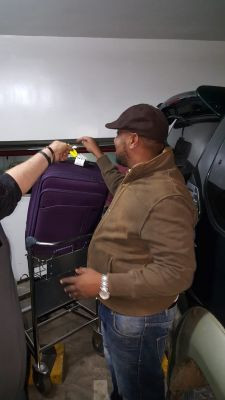 Saturday morning, we met the Thompsons, who had arrived Friday afternoon, for breakfast at the ArtCaffe.  David and Julianne, who will be leading the Children's Ministry track at the conference, brought their four children along, Simon, Cecelia, Emilia, and Marilyn.  Because David is in the military, they had to stay at a different hotel than us so we didn't meet until that next morning.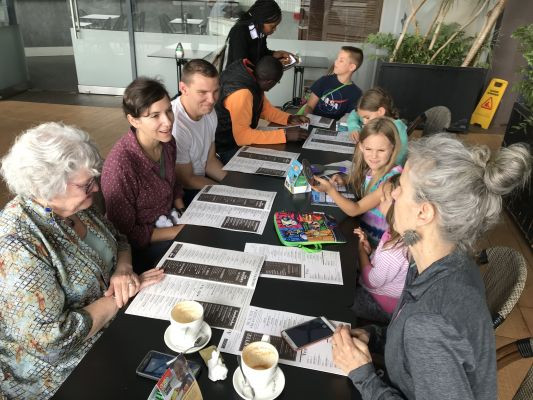 Saturday was spent getting conference supplies, buying bibles, picking up books for the conference, and a visit to the Giraffe Center.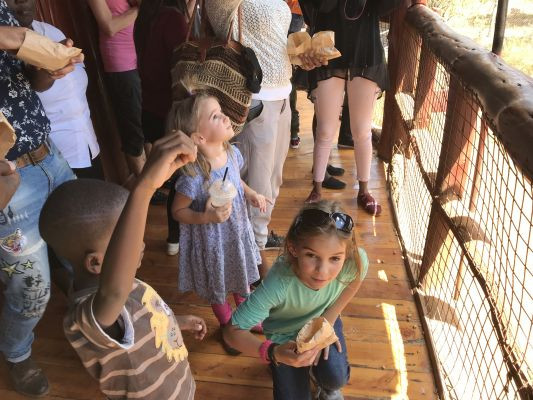 Sunday morning we joined the congregation at Emmanuel Baptist Church in Nairobi for worship in the morning; and in the afternoon we paid a visit to our favorite basket hawker.
   Marilyn and Emilia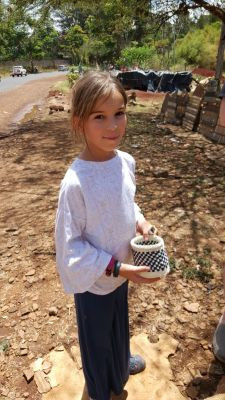 Cecelia
I think Kim was giving some bargaining advice to Simon. And Laurie was thoroughly pleased with her purchases, as were we.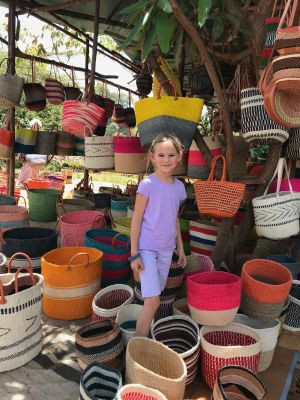 Today we will visit the baby elephant orphanage in Nairobi in the morning and spend the afternoon and evening repacking our gear and supplies for our travel tomorrow to Manyatta Camp in Oloolaimutia where we will stay for the duration of the conference.  Thank you for you continued prayers for us and for the conference.  Pray also for the rest of our team who will be arriving from the U.S. early Tuesday morning.