Wednesday August 24, 2016
We are in our second full day of teaching here in Mwamba at Pastor Dennis' church with 60+ pastors and church leaders, and more arrived today. Roger and Dan returned to the U.S. last Saturday and so we are left with the infamous four: Pastor Tim, Ben, Rob and myself. Here is a rare photo of the photographer.
I was happy to see my friend, Pastor Benson Ntuntai from Kilgoris show up. Benson actually showed up before those who lived right in Mwamba.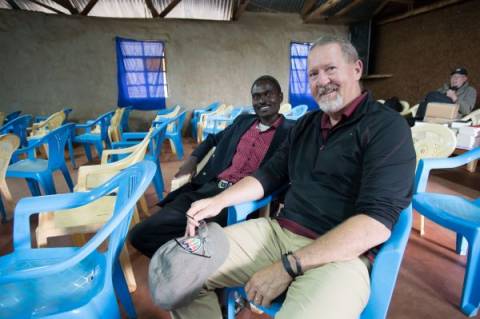 Our registration team of Frank and Maurice.
Ben manned the book table, taking over from Roger and Dan in Lodwar.
The weather here is 20 to 30 degrees colder than in Lodwar and it was time to break out the coats and blankets.
Since our rooms are too small, morning devotions are held in the court between our rooms. I had a lot of jokes about my blanket, but I was warm. 7 am is a little chilly. The coffee helps.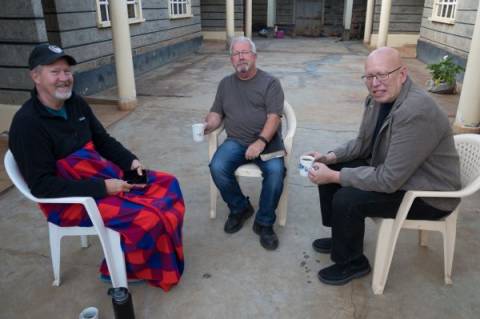 This is Dennis Makutu, the host pastor of the conference.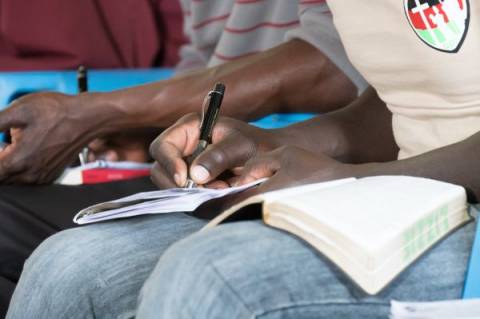 Thank you all for your faithful remembrance of us in your prayers. Everyone is healthy and energized by the ministry here. We have three full days of teaching ahead of us and two days of travel. Please pray for the team and for all the pastors and leaders that have come. Pray specifically that the word of God would be active and transforming in the hearts and minds of both the speakers and the hearers.