Saturday, May 7, 2021
Greetings from Nairobi!
It is 4 am here in Nairobi and both Kim and I are wide awake so I thought I'd make the most of the inevitable jet lag. Kim and Laurel and I left Wednesday from SeaTac to Amsterdam and then Nairobi. Between the three of us we had seven full suitcases, three carry ons, and our personal items. Fortunately Laurel's husband Ron has a big crew cab pickup and he took all of us to the airport.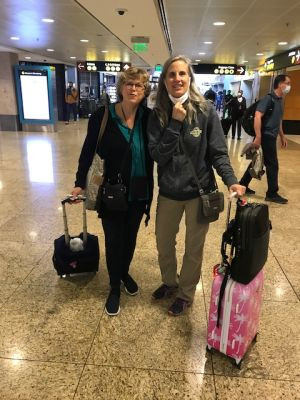 Not a lot of people seem to be traveling internationally these days so we had lots of room on the 9 hour flight to occupy whole rows of seats to take a horizontal snooze on the plane. So I think we arrived fairly rested in Amsterdam where we met up with our other American team member, Jay McBee.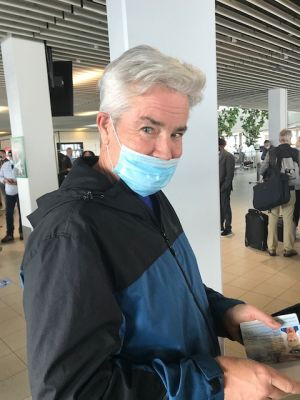 We arrived late Thursday night checked in and went to our rooms. Kim and I went up to ours to crash as it was around midnight. I opened the door and was fumbling for the light when we heard a woman's voice from the darkness, "Who's there?" Apparently the desk had given us a room that was already taken! I was so startled all I could say was "I'm so sorry!" and literally ran out of the room. Eventually we got to bed around 1 am, and after a short night we met for breakfast and morning devotions in the dining room. I'll be asking the clerk if the room is already occupied from now on when I'm checking in.
It was great to be able to share with each other the stories of God's faithfulness toward each of us. We have been praying this past month that the five county Covid restrictions would be lifted so that our trip would be without travel restrictions. And Sunday the Kenyan president announced a loosening of the travel restrictions including domestic vehicle and air travel. Jay's pastor, Tim Bourgeois shared with me God's amazing provision for Jay on this trip as he needed $4,125. As it happened, the offering that was taken for this trip came to...(wait for it!)...$4,125!! I don't know why we are surprised by God's incredible provision but we always seem to be taken aback every time it happens. And in so many more ways God has proven Himself faithful on this journey that we could spend the rest of this blog telling you about them all.
But the rest of Friday was spent getting the necessary supplies for the rest of our trip - malaria meds, bulk hand sanitizer for the conference, packing and repacking books and other materials, and of course, heading to the Maasai Market. Baskets were big on the shopping lists.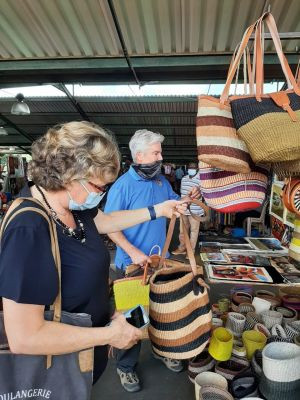 We also visited John Kamau's family estate where his wife and mother and family welcomed us for chai. John is one of our API Associates in charge of Logistics and Media.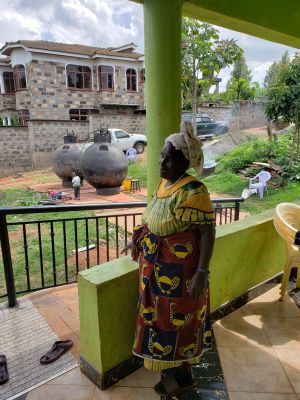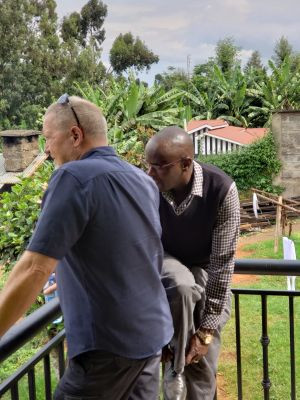 Tomorrow we head out to Majengo. Thank you for keeping us in your prayers!