Wednesday April 26, 2023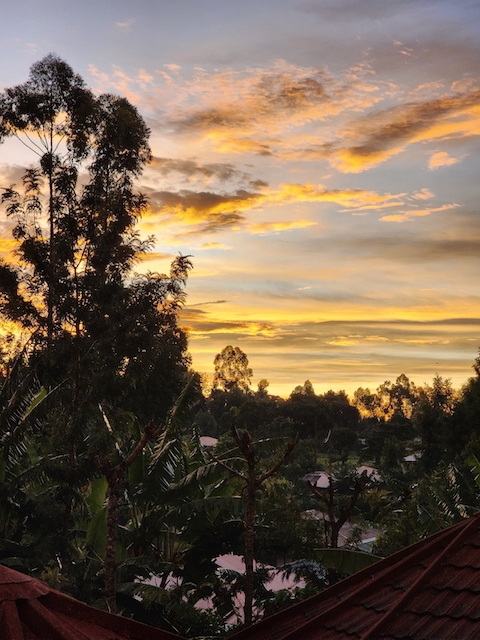 This is a sunrise photo where we were staying in Mbale. We finished our training with the Agape Care Net Clinic staff and volunteers on Monday as all of us took turns presenting various aspects of the training.
Toni shared that the Agape Care Net team seemed very interested in all the training and coaching that we provided. "The effective communication skills portion was very well received and they asked many good questions and shared a few of their own experiences. They are a group with a heart for women, children and marriages, with various medical and professional training to contribute to the pregnancy center and local community."
All the ladies took advantage of a sunny lunch break to pose for the camera. After the final session, we all piled in the vehicles to get a tour of the clinic with the staff and volunteers.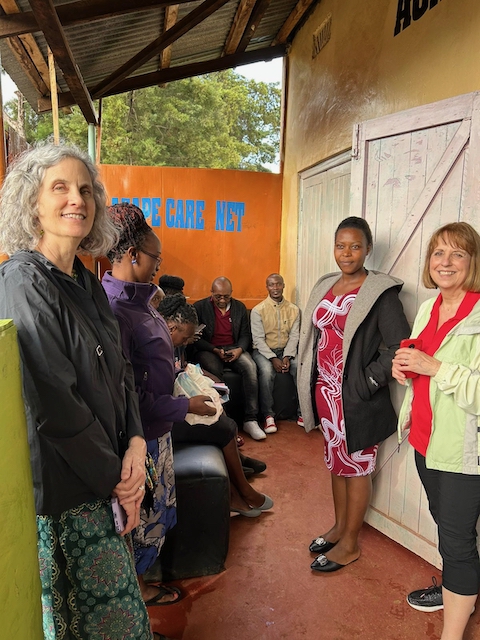 Reception
Ultrasound room
Pharmacy
Kim and Precious Kim
Thanks to all who have been keeping this mission in prayer!