It is Sunday evening here in Lodwar and it's starting to cool off from the heat of the day. The bats and bugs are out and we are in our wonderfully air-conditioned rooms. The team arrived in Lodwar Saturday afternoon and we are staying at the St. Teresa Pastoral Retreat Centre where we have stayed many times before.
Saturday evening we hosted a dinner for the executive team of the Lodwar Pastor's Fellowship which has graciously invited us for the past four years to hold a conference for the pastors in the region.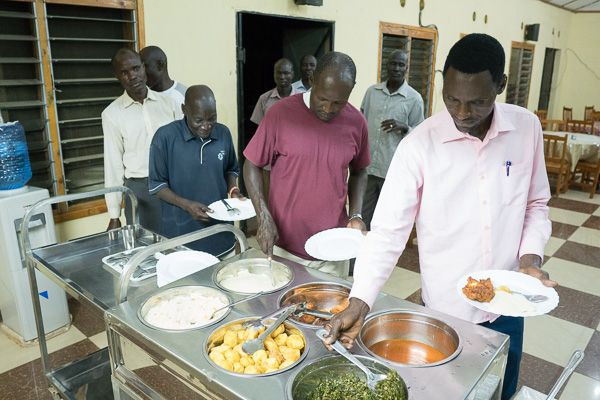 Sunday morning we saddled up and drove about 20 km out to the village of Nareng'lup where we held Sunday services. It was a great time of worship and the word and several men who came to see the musungus (white guys) responded to the message by trusting Christ. I've actually never seen so many men respond to the gospel before. Usually it is the women and children, but here we had eight men come forward.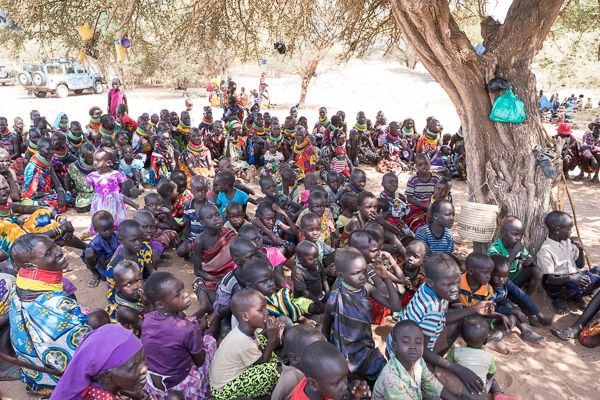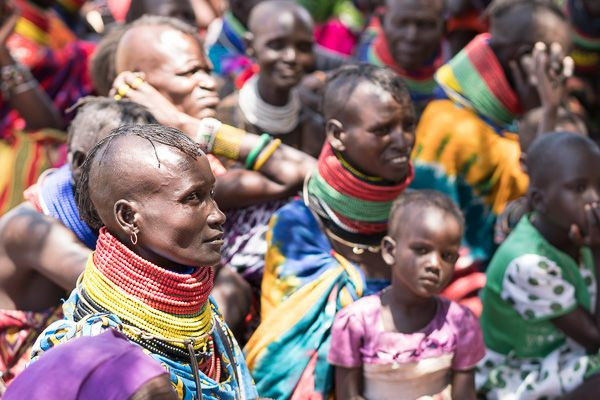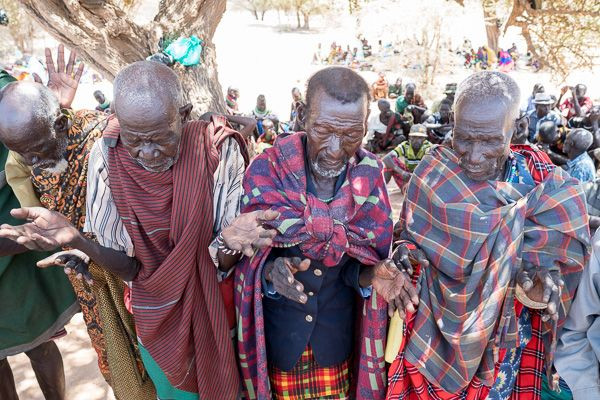 Pastor George Lokwawi demonstrated the audio bible and gospel flip charts we gave to Pastor Paul for his church. These audio bibles are a great help in the church to teach and train illiterate people in the word of God. Thanks to everyone who contributed to buy these tools. We will be visiting many more villages in the coming days to deliver more of these bibles to the rural churches.
After the service we distributed the food we had brought to all the people who came. Thanks again to all who contributed for this. Again, we will be bringing food to all the villages we visit in the coming days. We were able to purchase quite a bit of food because of the generosity of many.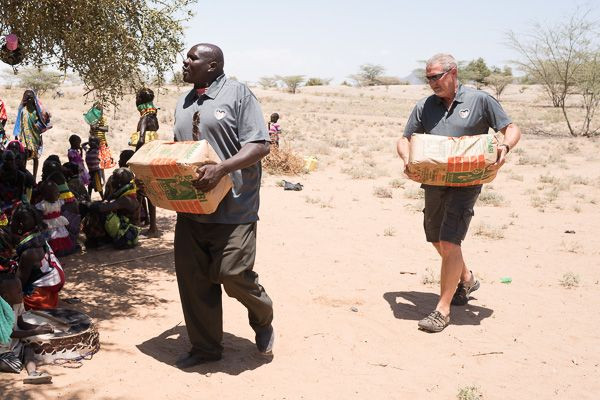 As a parting gift to the team, the church gave us a goat so we could enjoy some nyama chomo (barbecued goat).  The goat wasn't really enthused about the idea, but we loaded him up anyway in the Land Rover and brought him home for a future meal.
On our way home we dropped off some more maize at the pastor's home.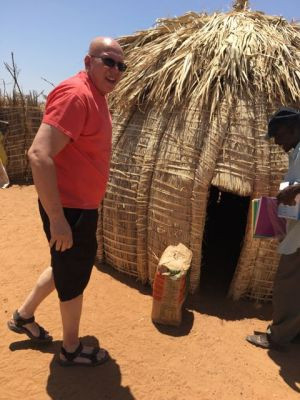 And with joyful hearts, everyone went to their homes with loads of food.