Megwara Conference
Monday May 17, 2021



Back in Nairobi and I'm finally getting caught up on the blog! A lot has happened in the last week but I wanted to catch you up on our Pastors and Church Leaders Conference in Megwara that ended Saturday. We began the conference, The Man of God Fully Equipped on Wednesday of last week. We had about 60 pastors in attendence initially but by Friday we had registered 187 pastors and church leaders. We held the event in Pastor Daniel Sayiaton's Deliverance Church in Megwara.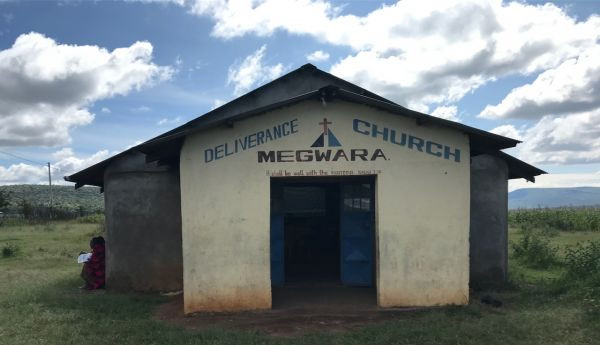 Our theme was taken from 2 Timothy 3:16-17 - "All Scripture is breathed out by God and profitable for teaching, for reproof, for correction, and for training in righteousness, that the man of God may be complete, equipped for every good work."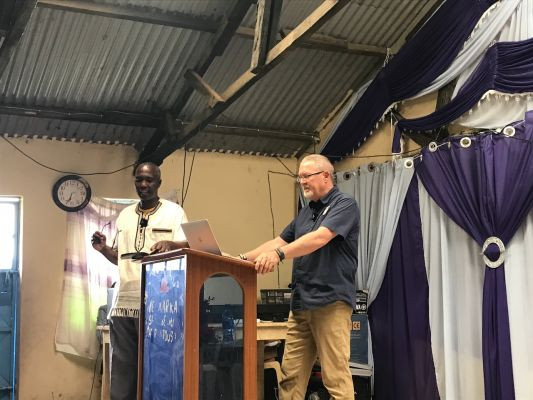 Pastor Daniel interpreting

We also had Pastor Reuben, one of our API Associate teachers, and Jay McBee, our Director of Biblical Counseling, teaching on the subject, and by the end of the conference we had about 15 to 20 pastors who wanted to go on to complete the biblical counseling training. A big part of equipping the pastors is teaching them to counsel their people through the word of God. The majority of Kenyan pastors have not understood that the word of God is sufficient for every need and as a result, there is almost no counseling from the word of God in their churches. Many rely on 'deliverance' ministries or secular psychology to help their members.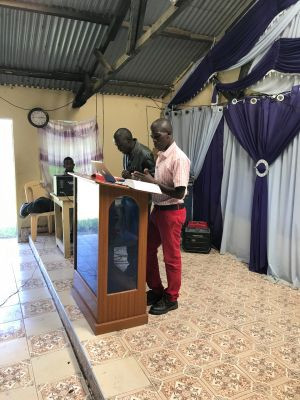 Pastor Reuben



Jay McBee

Moses Biketi, another API Associate, joined us in teaching during the conference. He and Pastor Reuben have been instrumental in taking the API training to pastors in Uganda.


We have been teaching and training in the churches in this area since 2017, and more and more churches are coming each year to our conferences. At least five pastors we have known since we began coming to Megwara, took me aside to tell me that since API has been coming, the churches here have really changed, and clearly preaching the word of God has become so important. We have been so encouraged to see the way many these pastors are coming early and staying late and asking great questions during our Q & A sessions.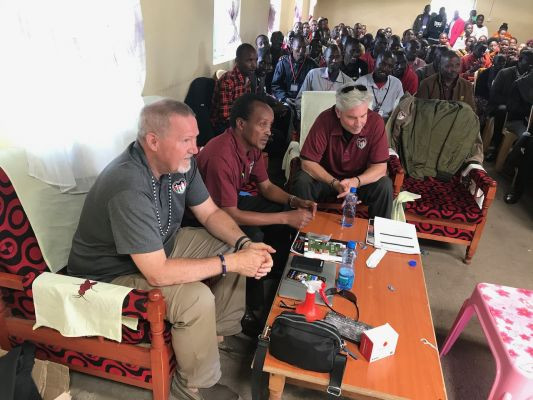 At the end of our conference we gave out the book resources and as always these pastors and church leaders were so grateful. Thank you to all who gave to make this happen!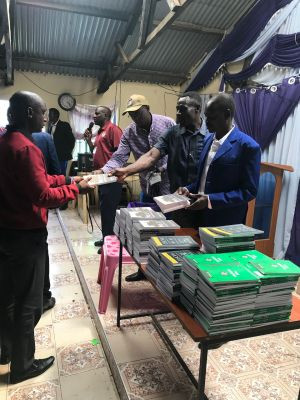 Our conference director, Pastor Shadrack, did a marvelous job all throughout the conference and especially in arranging our midday meal. Here the ladies are preparing our lunch.


Our API Associate John Kamau helped in so many ways. Along with Reuben Luvanga, he was in charge of media production but he did so much more, including helping with the meals.


On Thursday last week, Kim and Laurel and Frank came to Megwara and met up with us at the conference.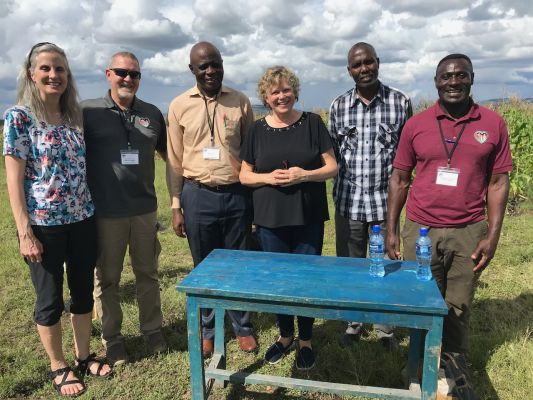 While we were in Megwara we all stayed at Manyatta tent camp.


Where Jay found time to whittle a new point on his pencil, where everyone shared dinner nightly and where Pastor Benson Ntuntai and I shared some laughs.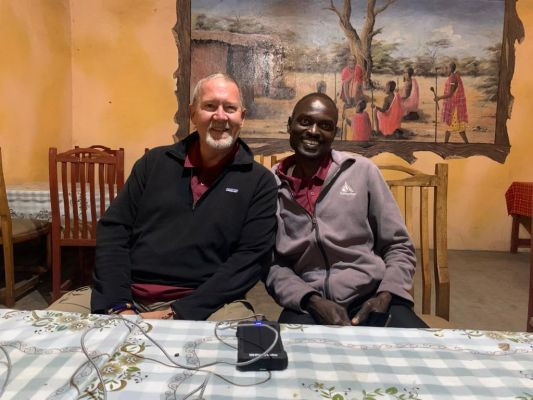 Thank you all for your continued prayers for our team and mission.