Thursday, April 28, 2022
It is Thursday afternoon and turning out to be a rather nice day in Megwara after a night of very heavy rain. We traveled to Olulaimutia, a village about 8 km from Megwara where we are staying. We left Nairobi on Monday after meeting with the Life Challenge staff. I found this organization online as I was searching for local partners to help equip our pastors and leaders to reach their Muslim neighbors. When I first started coming to Kenya in 2007, you would rarely hear the Muslim call to prayer. Now it seems you hear it in every village and town, and for the most part, Christian churches do not have any strategy to reach their Muslim neighbors. We hope that in partnering with a group that has been teaching and equipping Christians for years to engage Muslims, we can help our pastors and church leader to do the same. After a full and productive meeting, Life Challenge agreed to send a team to our conference this August in Lodwar to begin.
Tuesday we took a half-day to go into the Maasai Mara park to see the wonders of God's creation.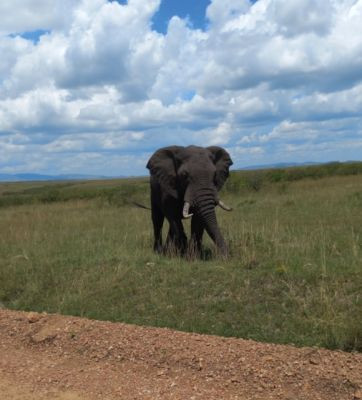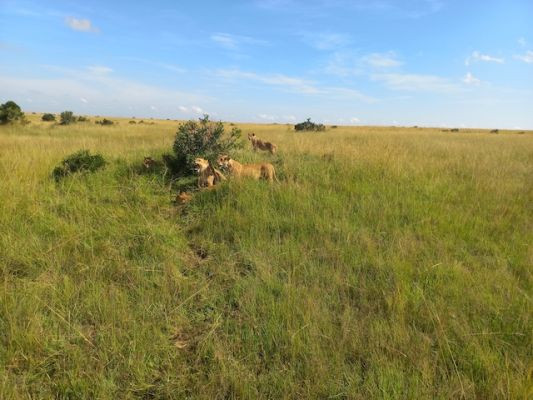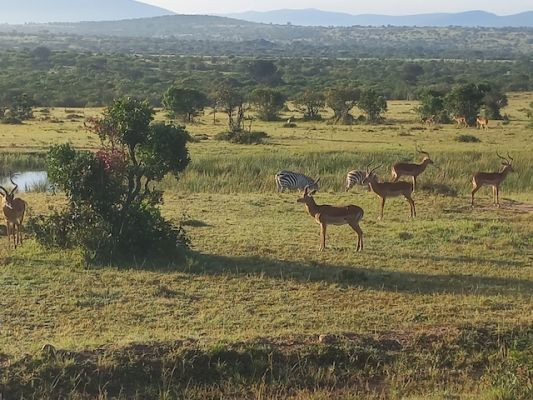 Of course we took our lunch at Sarova Mara in the park, and then traveled back to Olulaimutia in time to greet the arrival of the rest of our team.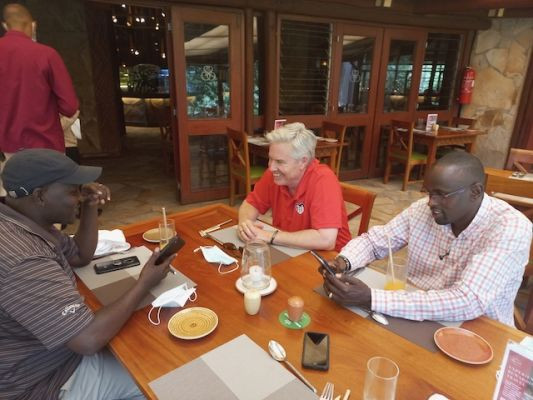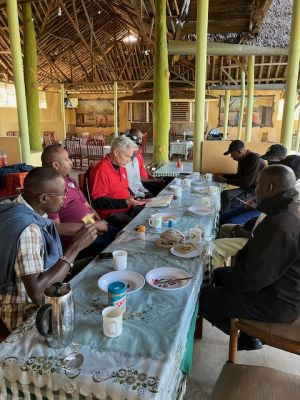 Wednesday morning we began our conference in Megwara, and as it usually happens, we had a lot of late arrivals. Time is relative in Kenya.
John and Reuben handle all the media.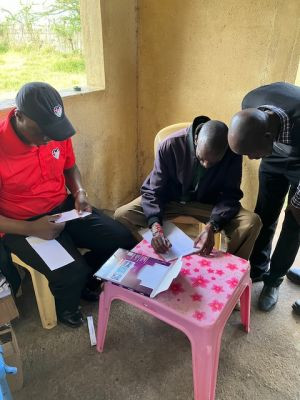 Pastor Moses oversees the registration.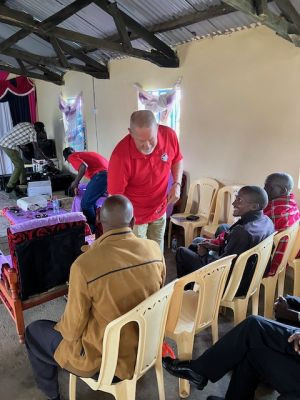 We have a great cooking crew this year and everyone says it's the best ever.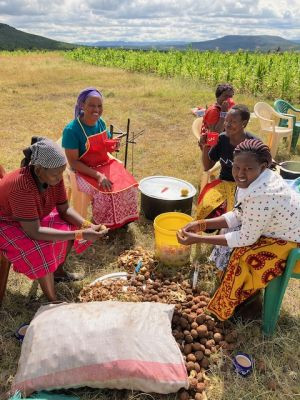 And the best thing about our meals is the meat is always fresh!
Thank you for your support and prayers. I'll post more later.