Saturday, April 30, 2022
We finished the Megwara conference today,
Salt and Light in the World: the Role of the Church in the World
, and we are back at Manyatta Camp for the evening. We had about 130 attendees for this conference and all of them I spoke to expressed their deep appreciation for the teaching they were receiving. We were blessed to have an extraordinary team this year as we were joined by Jay McBee, Pastors, Shadrack, Reuben, Benson, Edward, and Moses, and our logistics team of John Kamau and Frank Maina.
Shadrack, Moses, and Reuben all shared the teaching load along with Jay and I and I have been so blessed to see how these guys have grown into the teaching role in API.
I've heard it said that a conference is only as good as its food, and based on that, this one was fantastic. These ladies really outdid themselve as they provided meals for all the people who came.
We want to thank Summit Christian Fellowship, along with Ekklesia Afrika for providing great teaching resources for the pastors as they lead their churches.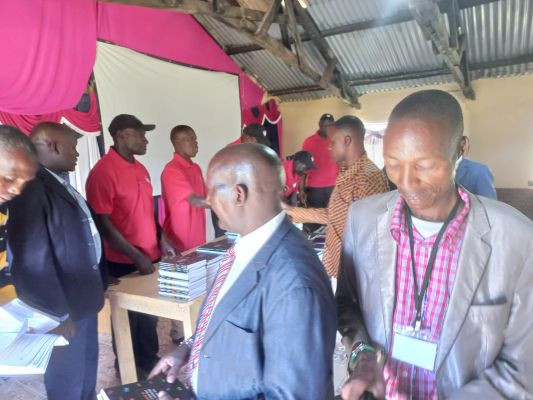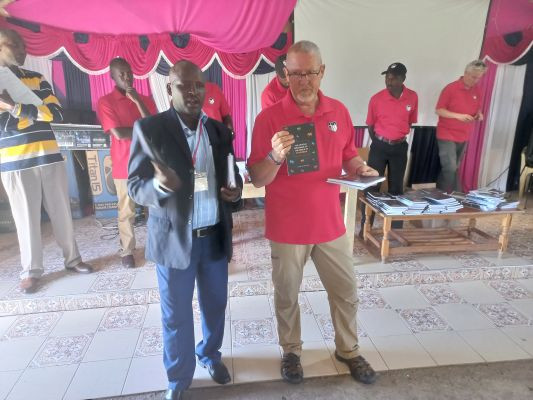 We were also blessed by our hosts after the final session with gifts of Maasai finery.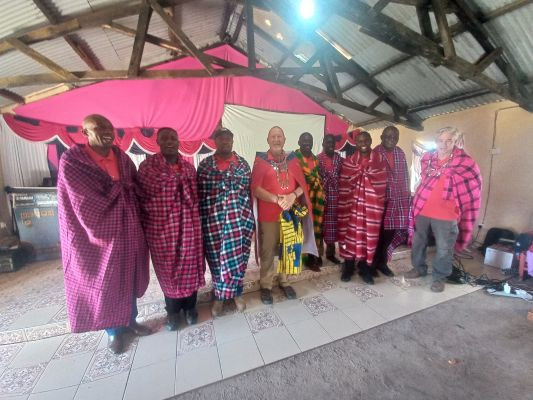 It has been a blessing to minister alongside these men as we work to equip the pastors and church leaders in this area. Our host pastor, Daniel Sayiaton told all of us at the conclusion of our time that we would never know just how much tranformation has happened in the churches of this area because of the ministry of API for the past five years. We just thank God that He has allowed us to play this small part in the lives of the believers in Megwara and Olulaimutia.
Tomorrow some of our team will leave for home, and the rest, Jay, Frank, John, Shadrack, Reuben and myself will attend the services at Nalepo African Gospel Church, a few kilometers from where we are staying. Following that, we will head down to Tanzania to hold a 3-day conference with the Maasai churches there. Please pray for our journey and time with the churches there.