Friday March 30, 2018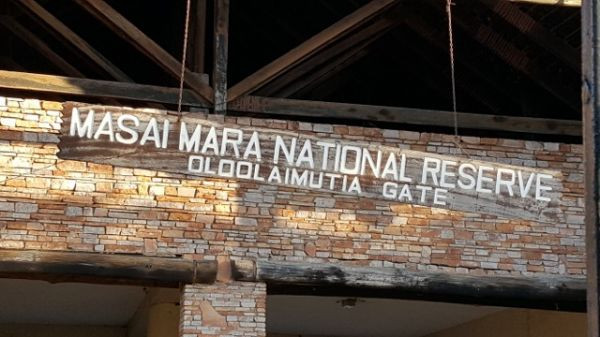 After the conference ended last Friday, we took a day excursion Saturday through the Masai Mara National Game Reserve.  Here are a few pictures of our trip.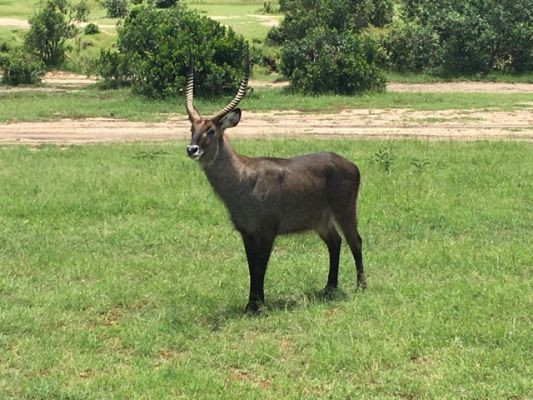 A lone waterbuck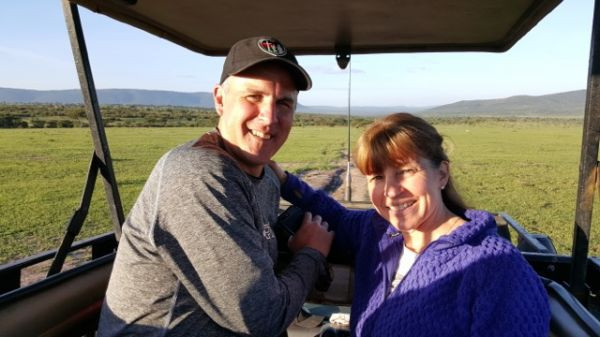 Rich and Lynn Hamlin
We saw a lot of lions and lion cubs this trip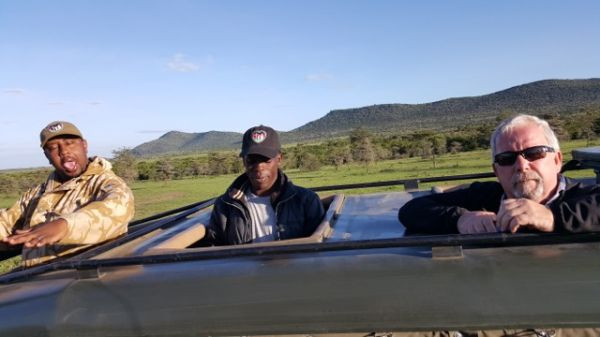 Frank hamming it up for the tourists
I had no idea locusts were so big - that's Ben Edwards shoe in the picture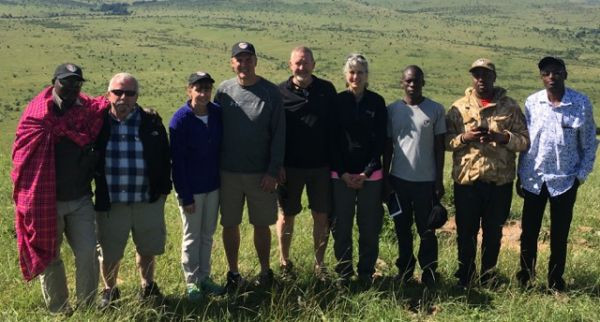 Team shot on the viewpoint

Wide angle showing the hill the Masai call the Sleeping Warrior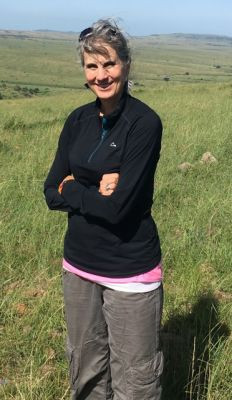 Beauty in the Mara
More lions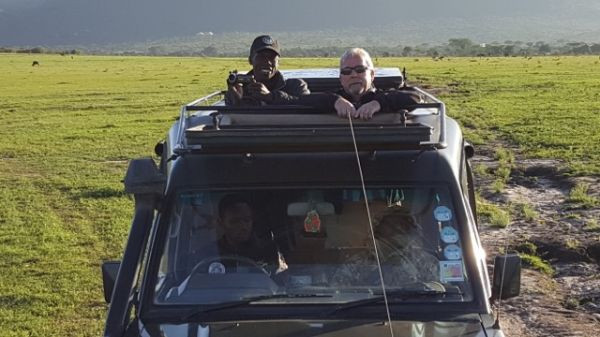 Ben Edwards and Reuben Lubvanga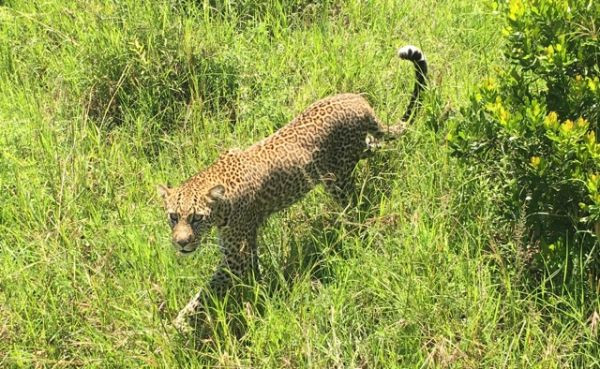 Best sighting of the elusive leopard ever! Right by our vehicle
A shot of the rare white Masai and their Kikuyu guides (Frank Maina and John Kamau) and a Luya Masai (Pastor Reuben Luvanga)
The only member of the team not shown here is Pastor Shadrack Mogesi who I think was taking the picture. Our Kenyan brothers were some of the hardest working members of the team and we are grateful for their friendship and dedication to the mission.
It is my last day in Turkana and I'll be flying back to Eldoret to meet with some pastors in Western Kenya, including Pastor Moses in whose church I'll be preaching on Sunday.  More to follow on the events of this past week.  As always, pray for our safety and health as we travel here in Turkana.  I'll be distributing the rest of the famine relief supplies today in some villages in the bush. Thank you for your fellowship in the spread of the gospel here in Kenya.