02/09/14
Here we are in Amsterdam waiting on our flights home - Tim to Los Angeles, and Rob and I to Portland and on to Seattle. As you can see, we've gotten hold of a little bit of the U.S. here in the form of Starbucks to while away our four hour layover.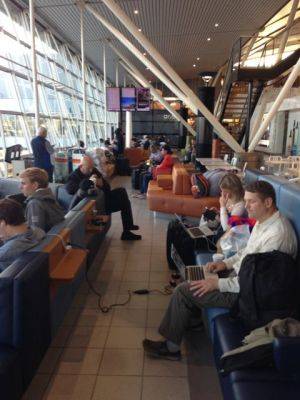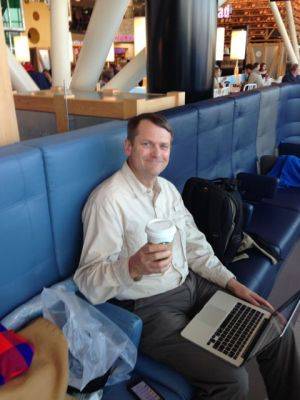 We've had an amazing trip as you can probably see if you've been following our blog. But we are thankful to be getting home after three weeks on the road. We are sincerely grateful to all of you who have kept us in your prayers. The only time any one of us was not feeling well was two days ago when I think I got hold of a bad piece of apple pie at Java House in Nairobi. But that was short-lived and I was feeling great the next morning.
Monday and Tuesday we filled with activity as we nailed down all the final tasks we had to complete before we left, but we also got some much-needed rest at the Hampton House. One of our last stops was at the Kenya Bible Society where we purchased some Bibles for the churches in Lodwar in Kiswahili and Turkana. We had intended to purchase those in Lodwar, but we couldn't find any. So we are shipping these to one of our pastor friends, George Lokwawi in Lodwar to deliver to the churches in Nataaba, Juluk, and Nakingol.
In His service for His glory,
michael