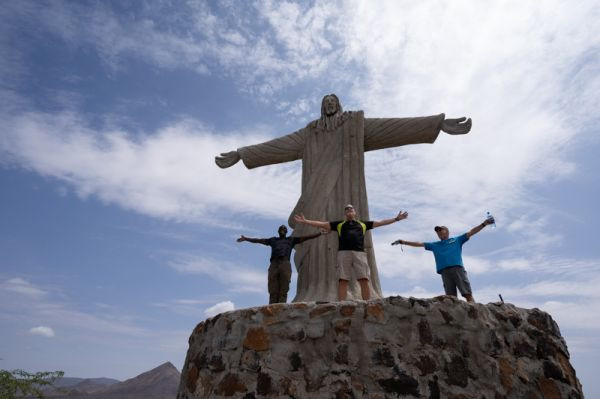 It is Saturday evening here at St Teresa's in Lodwar and we are having a day of R&R after a full week of conference responsibilities.  We took the opportunity to climb to the summit of the hill on which the school sits to get some photo ops with the statue. I think we look remarkably similar.  
The statue was donated to the people of Turkana by the Vatican and as you walk up the hill you encounter the traditional stations of the cross.  Here Roger and Shadrack are pausing at the burial station.  Interestingly, the statues of the soldiers are definitely Turkana and not Roman. 
But as you can see, the view is impressive from the top.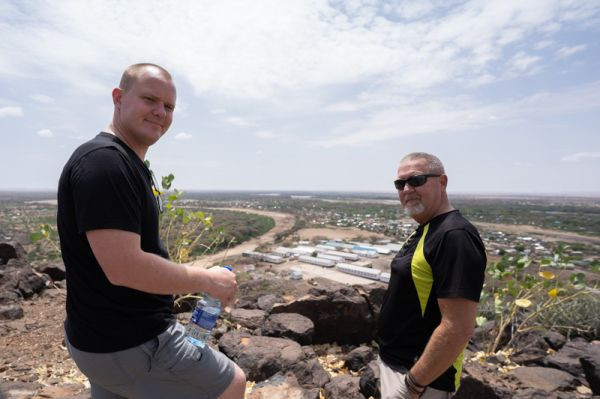 We ended the conference Friday with the book give-a-way sponsored by TGC and another book publisher who donated all these resources to the pastors.  Every pastor and leader got a copy of Nine Marks of a Healthy Church, Show Them Jesus, and Taking God at His Word.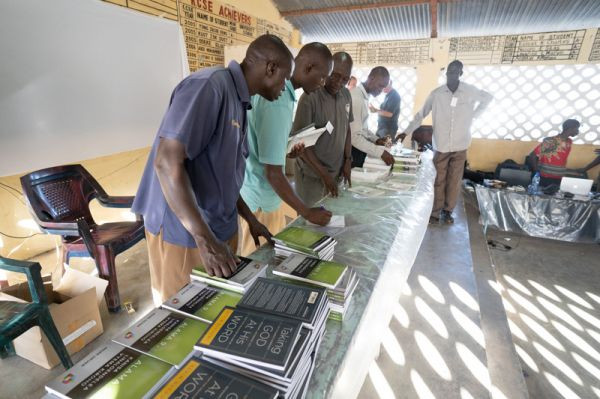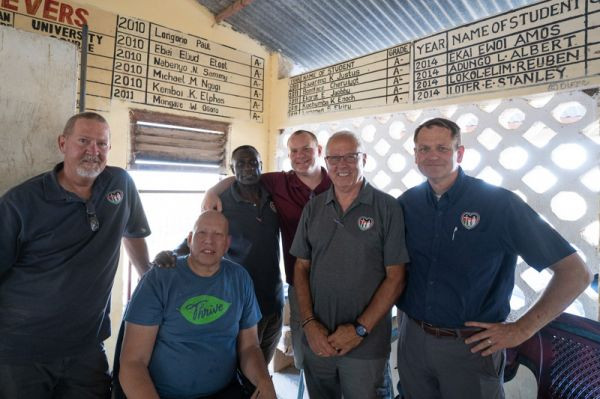 While the Executive Team for the Turkana Pastor's Fellowship handed out the books, we took time for a team photo. Every one of these men worked hard to make this conference a success. One pastor told me, "You do not understand how much you have helped us with your teachings.  We have never received anything like this.  And the books you bring are so valuable to us."
110 pastors and church leaders attended this conference and we took a group shot on Friday night.  If you look real hard you can see a few white faces at the back.  Again, we thank you all for your prayers and support for this conference.