Friday May 21, 2021



Wednesday I traveled with Pastor Lokwawi (2nd from the left) and Pastor Lokuruka (4th from the left) to Lokitaung, a village in the far north of Turkana, to meet and encourage some of the pastors in the area. This is a very poor area, even by Turkana standards, and life is hard for these people. They were greatly encouraged by our visit as this area is rarely visited by muzungus and they have no bible training opportunities.
We were hosted for chai at a local pastor's home (his wife is pictured below) and our driver, Paul, made friends with his daughter.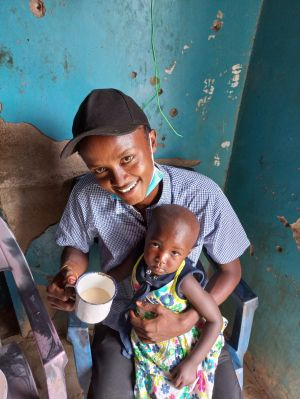 We also took the opportunity to visit the prison where the first president of Kenya, Jomo Kenyatta was held by the British for seven years.


We walked over to the cliff where Kenyatta was dangled by the guards and threatened with death if he didn't inform on his people. (He didn't and the guards didn't drop him).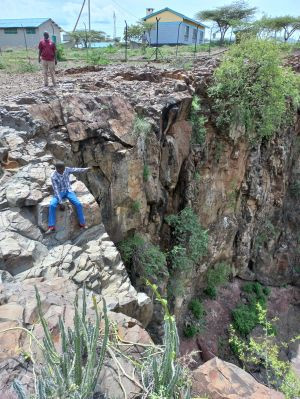 On our way out of town, we stopped at the oldest mission established in Lokitaung in 1957, the Salvation Army church and school compound and met with the current Salvation Army missionary, Lieutenant Eunice Ndukyu.

Of course on the way back we had the inevitable tire puncture.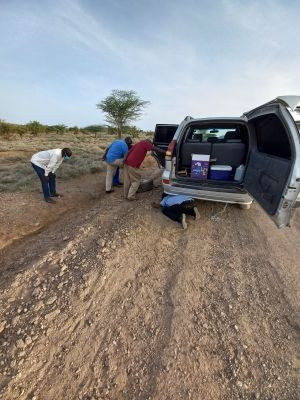 Thursday we spent traveling in the bush to two different locations where we met local pastor's fellowship groups to share some encouragement. The first stop was a place called Nasiger where we shared some time with 20 or so pastors and church leaders. Unfortunately I didn't get any pictures:(

We next traveled to Nakwamunyon where we met with the local pastor's fellowship under a convenient tree.


These men were greatly encouraged to hear about API's pastoral training and assured us they will join us this August for our annual Lodwar conference.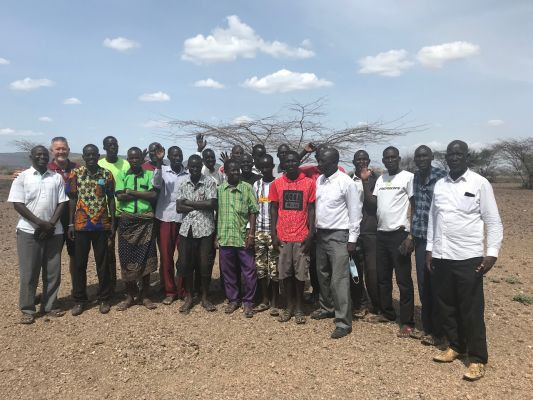 Thank you so much for your continued prayers for our time here. God is blessing us in marvelous ways and the pastors and church leaders send all of you, our support team, a heartfelt thanks for facilitating this mission!