Sunday April 1, 2018
It is Sunday night in Eldoret where I arrived Saturday after flying from Lodwar.  Friday we continued distributing famine relief and one of the villages we visited was Narang'lup where last year we helped them build a new church.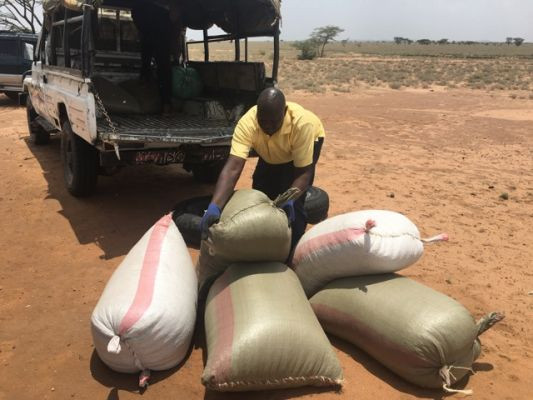 The children were some of the first to show up at the distribution site.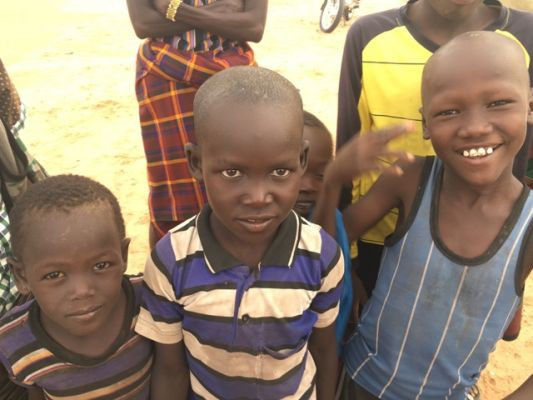 But the adults were not far behind.  And again, Pastors George Lokwawia and Boniface Lokuruka handed out the maize.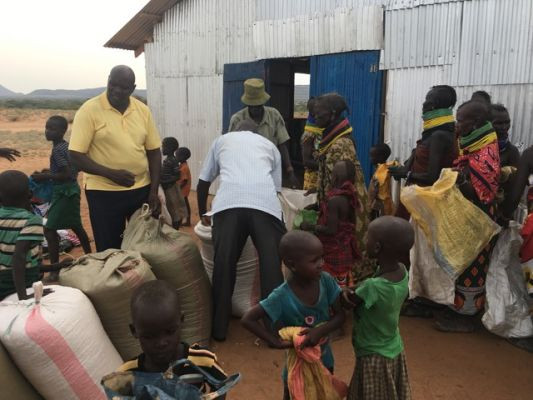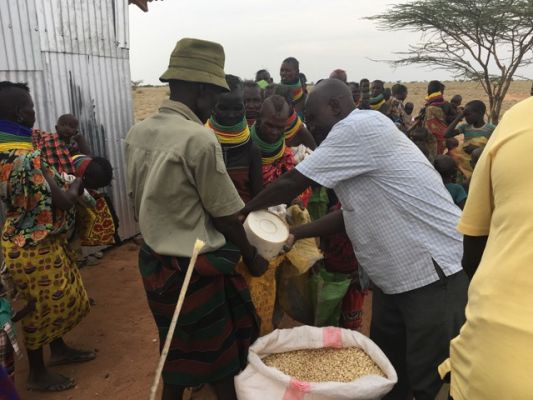 You might notice this woman below is wearing only white beads.  Those are an indication that she recently lost her husband and is now a widow.  Here she is cleaning the maize by letting the wind take away the dirt and chaff.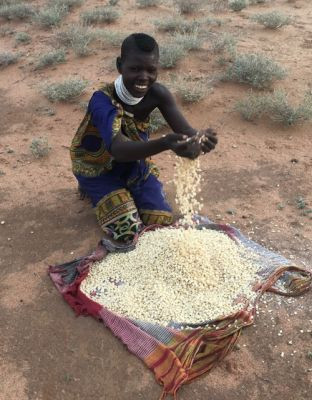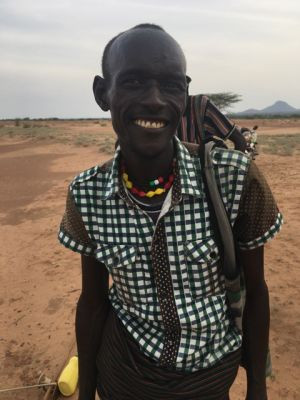 It would be hard to overstate the need these people have for basic staples in this desolate place.  However, the recent rains in Kenya have blessed Turkana as well, and their animals are not dying off as they have been in the past. I want to thank all of you who donated resources to bring food to the Turkana.